Maybe you've had a long week at the office or haven't seen your guy friends in a while. Either way, you're due for a guys' night out. 
The great thing about a guys' night out is you don't need a reason to plan one. Guys-only outings allow you to maintain and grow friendships through activities that you can enjoy as a collective whole. 
Are you unsure how to find fun activities for guys' night? Set the stage for fun with friends with our guys' night out recommendations. 
Brewery Tour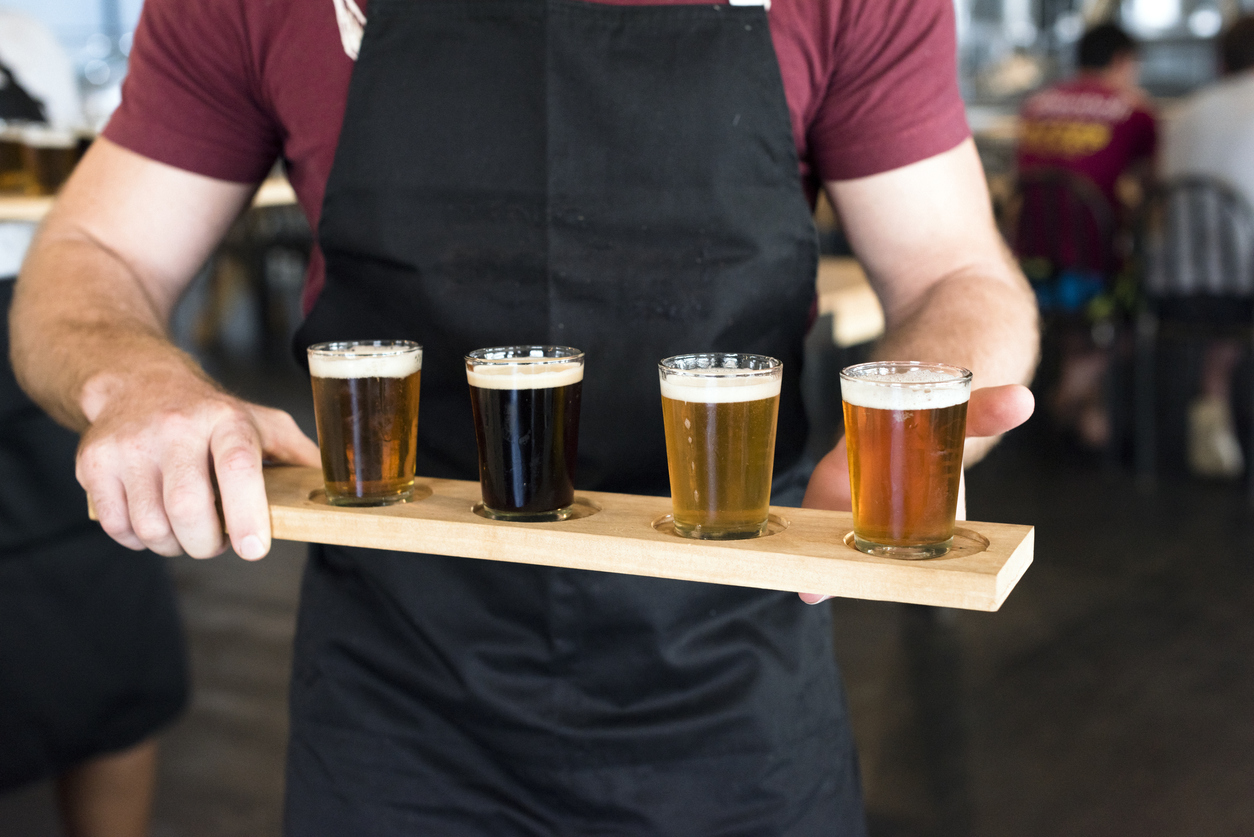 Pleasing taste and beer pong are only the start of what beer can give your next guys' night out. You and your closest friends can gain new levels of appreciation for beer by hosting guys' night out at a local brewery and participating in a guided tour.
Brewery tours are informative and satisfying as you'll have the opportunity to witness the location's beer-making process and sample the goods—usually in a dedicated tasting room. 
There's a good chance that a brewery tour will help you and your guy friends find great new beers to enjoy during future outings. 
Camping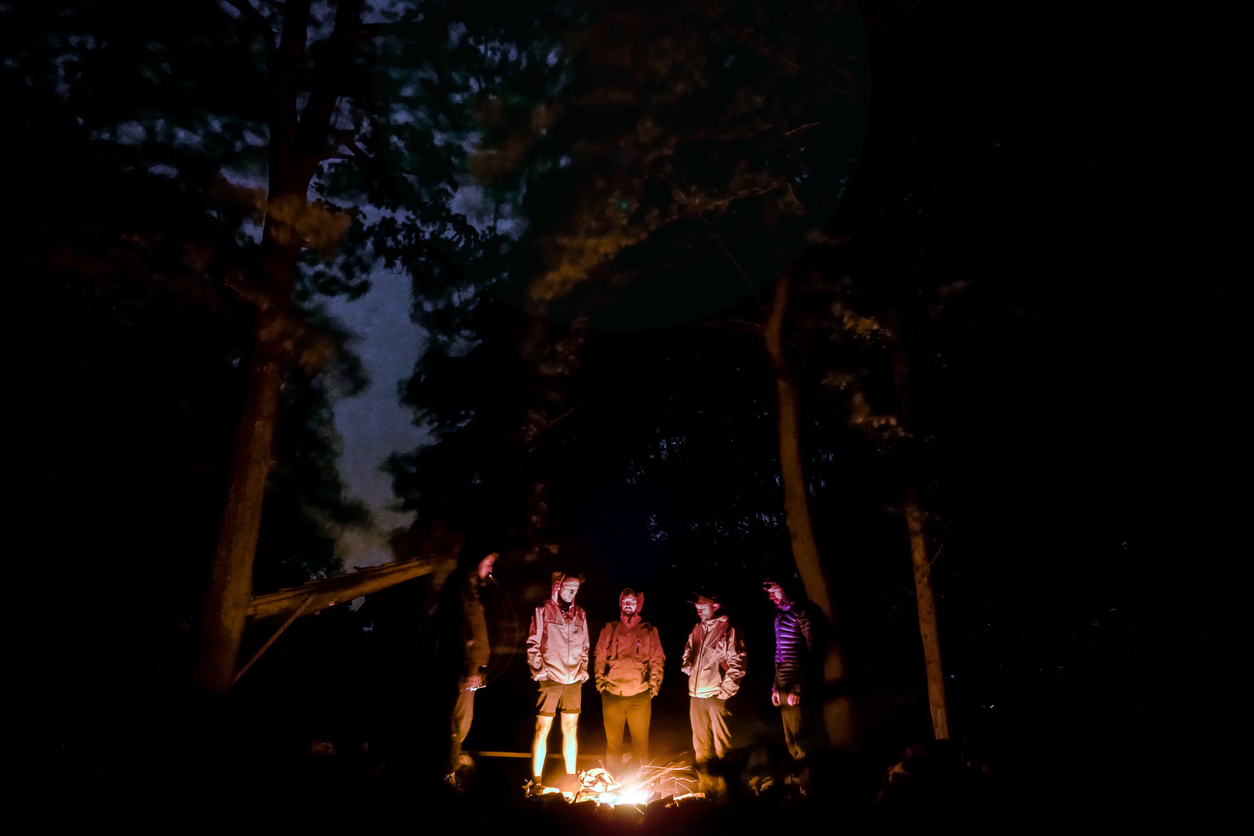 Camping is a great guys' night out option when you're looking for something other than your favorite local bar or an accidental drink spill on your home carpet—and you don't have to rough it, either. You can find basic modern campsites with clean showers and tidy bathrooms—or spend a few extra bucks and use one of many popular booking services to book a high-end cabin flooded with bougee amenities.  
Staple guys' night out camping supplies include coolers, tents, lightweight lawn chairs, fire supplies, and a portable music speaker. 
Pool at a Bar or Pub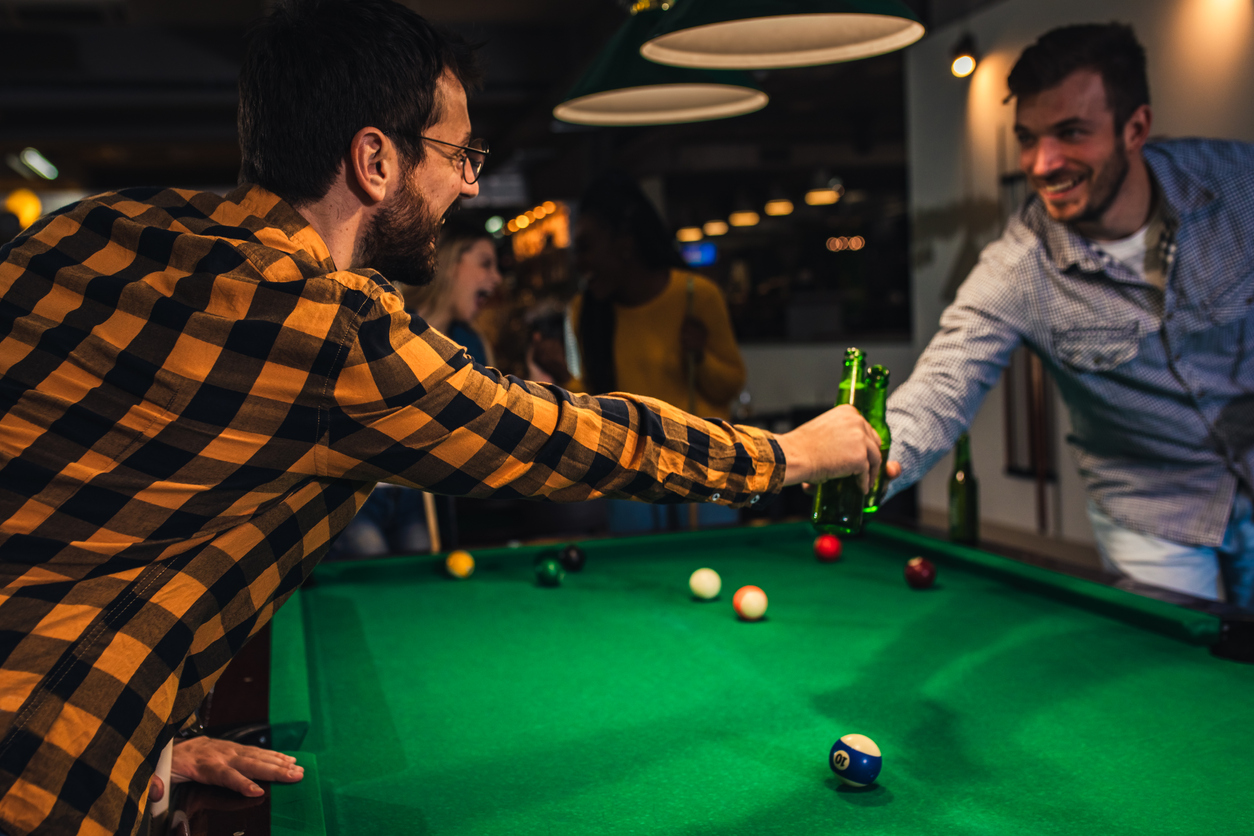 Socialization is a natural byproduct of playing pool. From laughs over a casual game to the focused nature of a competitive match—pool generates excitement from all angles. 
Bar or pub pool makes a great guys' night out because the game gives you something to talk about. You can complement your pool games with a bar's food and drinks and divide your friends into teams for competitive play. The choice is yours, and the opportunities for social fun are plentiful. 
Bowling 
Bowling mirrors the game of pool in its ability to host a relaxed guys' night out, and a certain percentage of bowling alleys are turning into adult playgrounds with their lane-side drink service, VIP bowling rooms, funky lighting, and playlists that keep the party going. 
Consider combining bowling and pool for the ultimate guys' game night out. 
Guys' Night Out Can Mean Guys' Night In 
The key to quality guys' night in is establishing a game plan. 
You can host guys' night in activities for everyone with video games, poker, board games, and sports viewing. Add higher levels of class to your guys' night in with seafood offerings like crab legs and oysters, and ask for everyone's drink preferences beforehand to ensure consistent satisfaction. If you get an overwhelming consensus of 'beer' or 'whiskey' for requested drinks, then you can always mix things up and offer drink tasting opportunities. 
Rogue Is Always Game for Guys' Night Out
Rogue helps you experience nicotine fulfillment without missing any of the action during guys' night out activities. Whether the clock is winding down to the final seconds of the game or your one pool shot away from victory—you'll always have the chance to go Rogue and enjoy the here and now with your closest friends. 
When it comes to guys' night out, you need options. Try a Rogue Mix Pack today to find a nicotine product that's best suited to you and your friends' bromance.