Spooky season doesn't have to mean elaborate costume parties and full-blown, decked out decor, but if the moment calls for it… go big, or go home, and have Rogue with you at all times! So, in the 'spirit' of haunted houses, a fun set of fake vampire fangs and partying through the witching hour, we thought we would help you celebrate with our pick of creative cocktails that will enchant your guests: both the living and the dead.
Witch's Brew Martini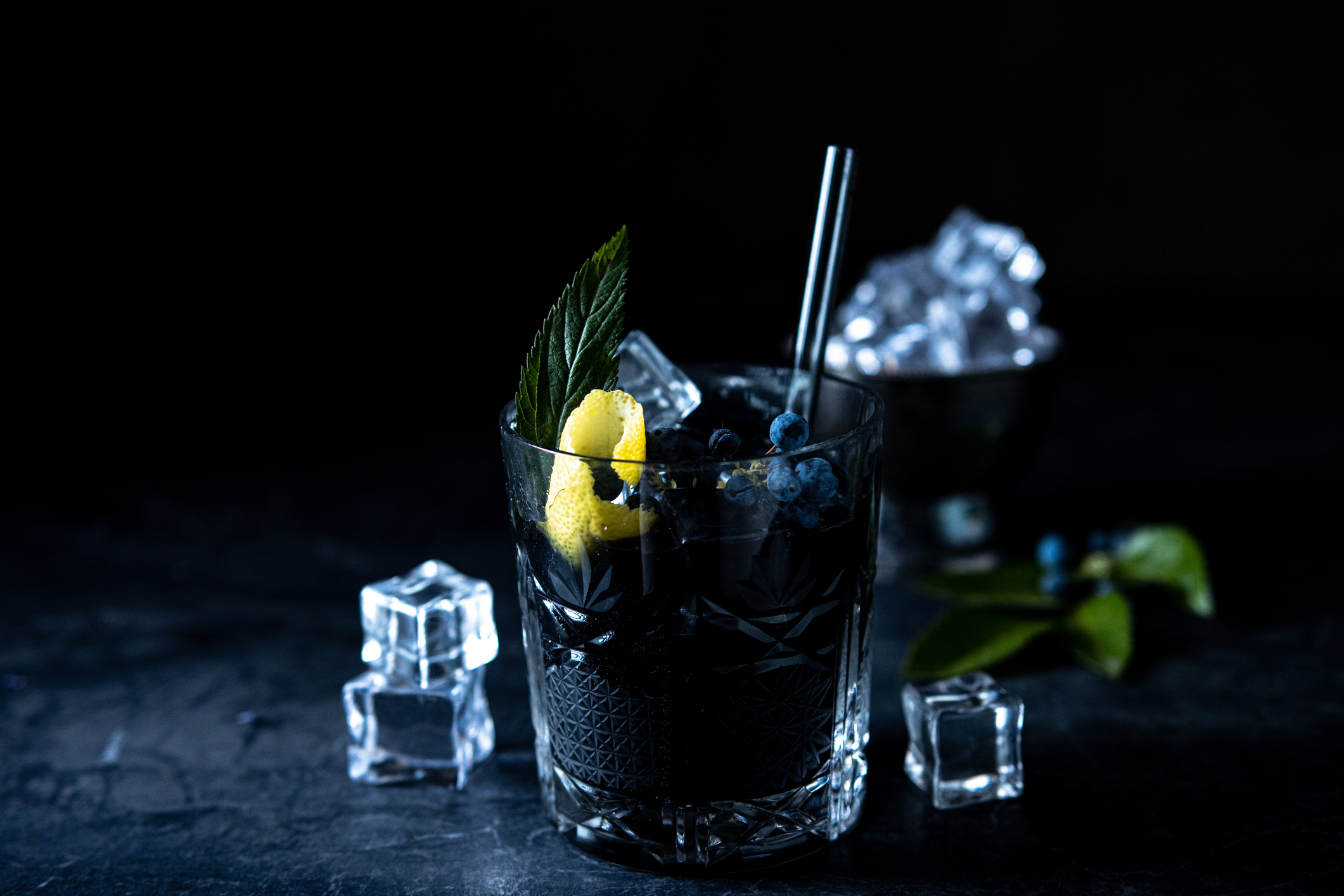 When you're looking to cast the perfect spell, this is the brew for you. This eerie elixir is all about mixing sweet and sour flavors together, but we'd be remiss not to point out that this concoction has a deep, rich color that screams for a clear bowl or glass dispenser in which to show off your potion.
Photo (as close as we'll get): https://www.istockphoto.com/photo/two-glasses-wit...
Recipe:
2 oz of black vodka
1 oz of elderflower liqueur
1 oz of fresh lemon juice
1 oz of simple syrup
A handful of blackberries
Crushed ice
Dry ice (for a great cauldron effect)
Blood Orange Margarita
This sinisterly satisfying margarita seems devilishly delightful, but packs a punch with its tangy twist on the traditional Mexican drink. What also makes it a great addition to your lineup is it's dying for decorations that reveal the spine-chilling name in the most ghoulish of ways.
Photo (as close as we'll get): https://www.istockphoto.com/photo/blood-orange-margaritas-dipped-in-salt-on-black-surface-gm467599662-61191750?phrase=blood+orange+margarita+halloween&searchscope=image%2Cfilm
Recipe:
1 oz of triple sec
2 oz of fresh blood orange juice
1 oz of fresh lime juice
Fresh blackberries for garnish
Coarse black salt for rimming the glass
Haunted Apple Cider Punch
When you're in the mood for something warm and inviting, this punch mix packs a whole lot of punch into a single goblet. Plus, for added horrifyingly gruesome effect, have gummy candy skulls, worms or your favorite scary candy on the side for everyone to enjoy.
Photo (as close as we'll get): https://www.istockphoto.com/photo/homemade-spooky-pumpkin-spice-punch-gm856018374-140913351?phrase=apple+cider+punch+halloween&searchscope=image%2Cfilm
Recipe:
2 cups of spiced rum
4 cups of apple cider
2 cups of ginger beer
1 cup of cranberry juice
Sliced apples, oranges, and cinnamon sticks for garnish
Dry ice (for that spook-factor)
Zombie's Curse Cocktail
No one's leaving the party without a terrifyingly good apocalypse cocktail that will have you getting goosebumps from head to toe. But don't worry, it's strong and alluring flavors are ideal for anyone seeking an adventurous drink that's only for the living, not the living-dead.
Recipe:
2 oz dark rum
1 oz apricot liqueur
1/2 oz absinthe
1/2 oz lime juice
1/2 oz grenadine
A cherry and orange slice for garnish
Don't Forget the Games & the Rogue
There's no bad choice when it comes to powerful potions or creative concoctions, but if you think you can pull off a great party without some scary games and Rogue Nicotine products, you're in for the biggest fright of your life. Start off with witching bingo where the squares contain icebreaker get-to-know-you facts that are wickedly fun to search out in your collection of invitees. Other terrifyingly terrific games could include two truths and a lie, never have I ever, or scary movie line trivia. You know your friends best and what makes a howling good time with them. But, most of all, have fun on the scariest night of the year!