Scotch is usually served neat, on the rocks, or with a few drops of water—but what about Scotch cocktails? 
Straight Scotch isn't for everyone—but our list of the best 2022 Scotch cocktails might be. You can mix Scotch with an extensive selection of ingredients and produce a cocktail that's enjoyable during the afternoon, evening, or night. 
Some of our picks for the best scotch whisky cocktails in 2022 are timeless classics, while others have made a name for themselves during the late 20th and early 21st centuries.
Let's jump into our list of the best Scotch cocktails for 2022. 
Old Fashioned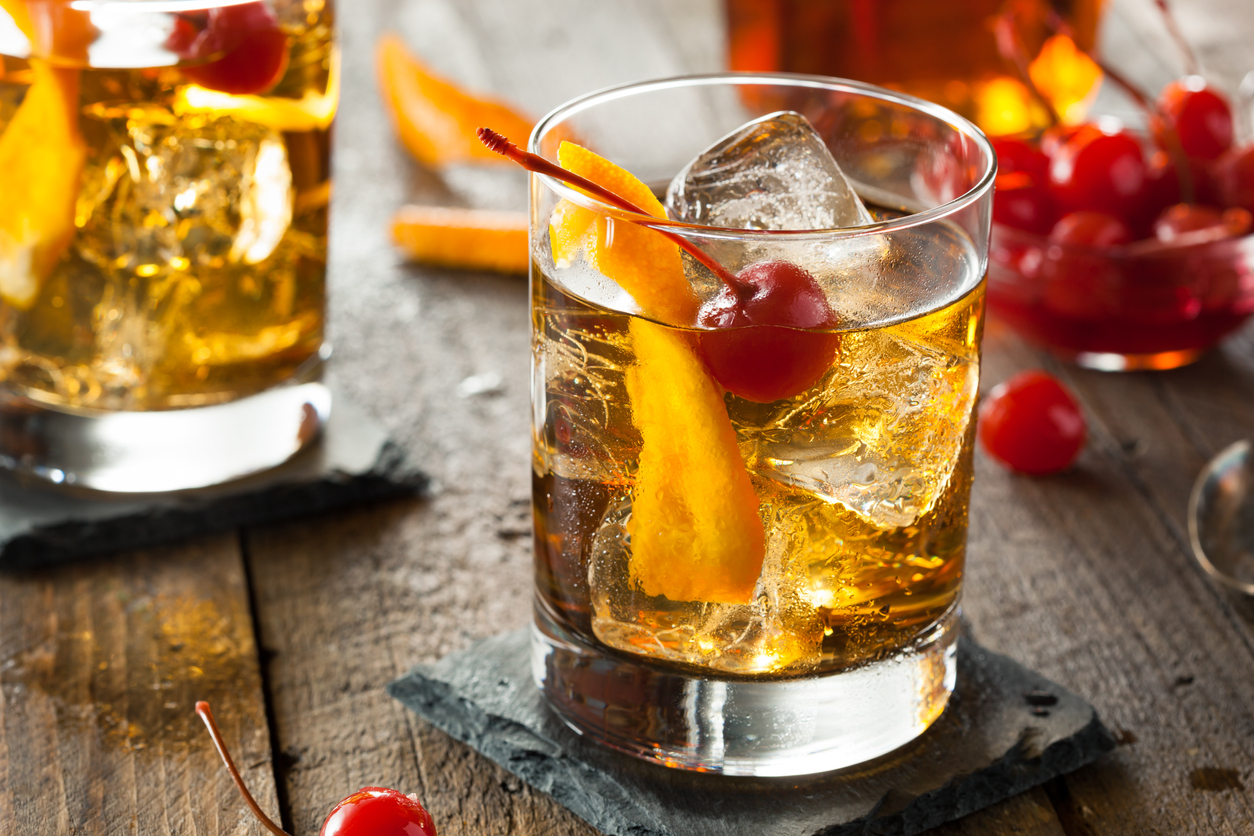 Keep reading if you need to hit the refresh button on your Old Fashioned experience. 
Swap standard Old Fashioned rye or bourbon for a scotch base, and you'll have a cocktail with a mature, woody flavor profile. 
Balancing out scotch Old Fashioned's oaky character are complementary ingredients like: 
One teaspoon of simple syrup or Demerara
Two dashes of aromatic bitters
Two dashes of orange bitters
An orange zest garnish 
One large ice cube 
You can mix these listed ingredients straight into a lowball glass if you find yourself short of cocktail-making essentials like a cocktail shaker. 
Scotch Sour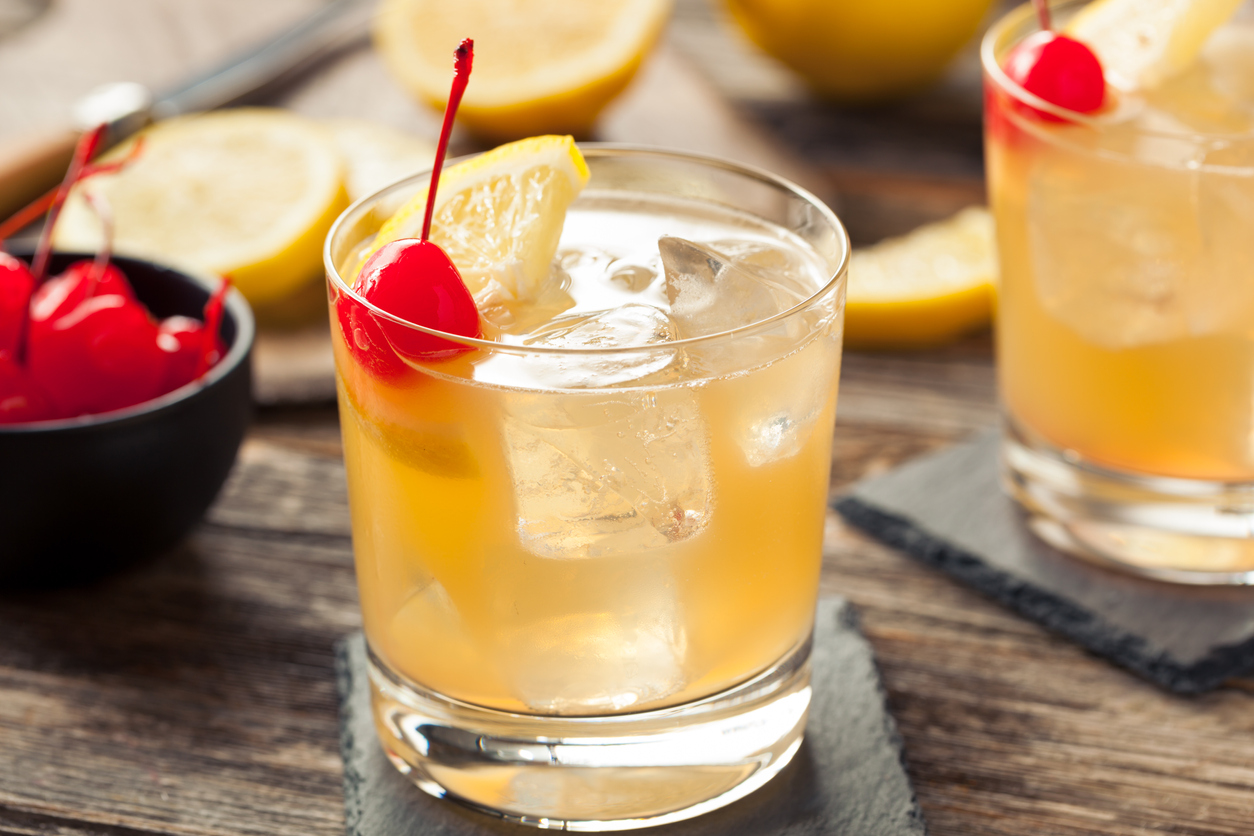 Consider a Scotch Sour when you're looking for a scotch cocktail that puts a fresh spin on the Whisky Sour tradition.
Integrate blended Scotch into your next whisky sour to establish flavorful contrasts that culminate in a satisfying drink. A scotch sour's light initial flavor is complemented by a smoky aftertaste that sets a smooth finish. 
Making this cocktail at home is equally as easy as ordering from an experienced bartender. 
Access the irresistible tang of a scotch sour with:
Blended Scotch
Lemon juice
Simple syrup or maple syrup 
Shake the ingredients listed above in a cocktail shaker with ice and strain the final product into a lowball glass to enjoy your fresh concoction. 
Penicillin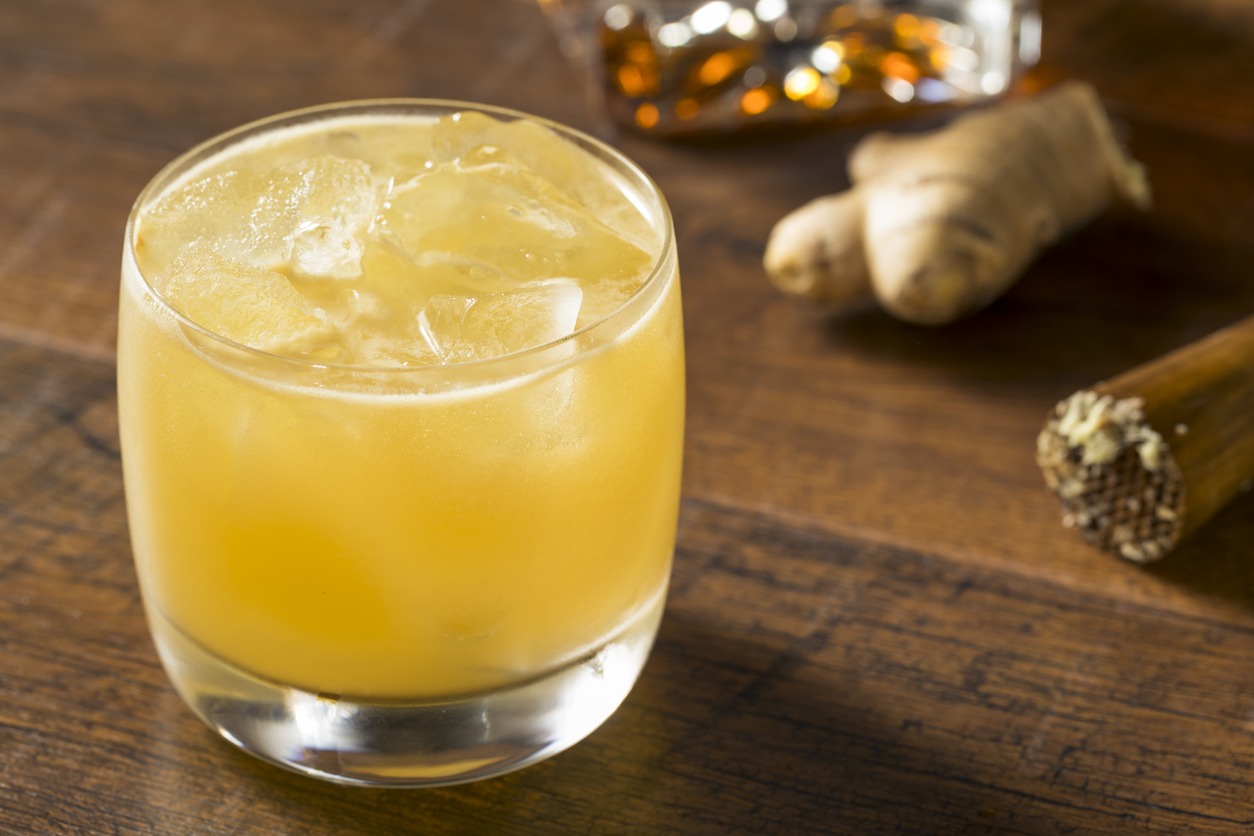 The Penicillin is one of the best scotch-based cocktails of the 21st century. Created in New York City during the mid-2000s, the Penicillin offers a practical blend of scotch and pleasing flavors of fresh lemon juice, honey, and ginger. While its ingredients are straightforward, the Penicillin is a versatile cocktail that upgrades its profile with a mix of blended and single malt scotch. 
The core ingredients of a Penicillin cocktail are:
Two ounces of blended Scotch
¾ ounce of fresh lemon juice 
¾ ounce of honey-ginger syrup
¼ ounce Islay single malt scotch 
Ordering or making a Penicillin is a low-key way of showing that you're up to date on all of the latest Scotch cocktail trends.
Rob Roy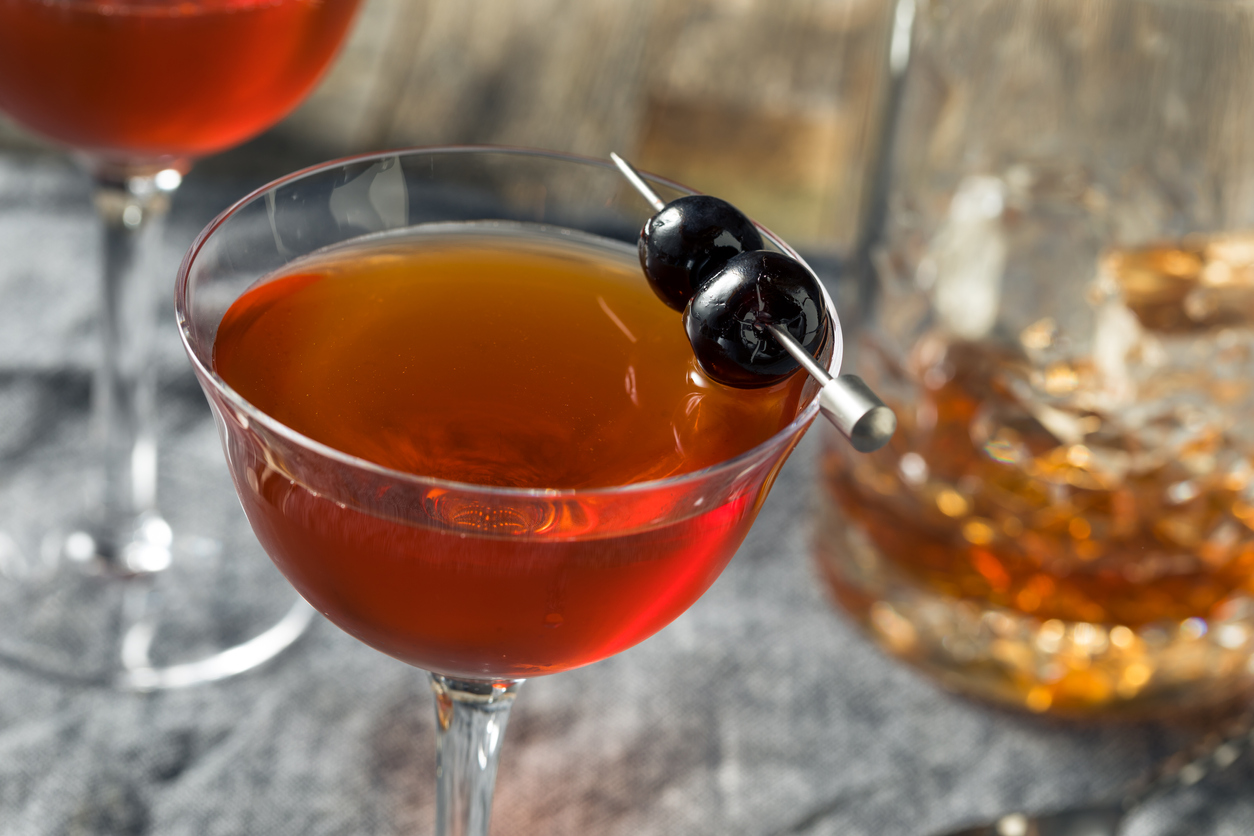 Making its debut at the end of the 19th century, the Rob Roy might be your first classic scotch cocktail to try after testing the waters with something newer like a Penicillin. 
A Rob Roy is a Scotch Manhattan that includes vermouth, bitters, and maraschino cherries as a garnish. A well-made Rob Roy highlights its ingredients with a blended scotch instead of overshadowing its elements with a single malt scotch. 
Stirred ingredients within a Rob Roy include: 
1 ½ ounce of blended Scotch
¾ ounce of vermouth
Two dashes of bitters
A pair of Maraschino cherries  
Consider opting for a Rob Roy when you're looking for a sophisticated way to enjoy good Scotch.
Godfather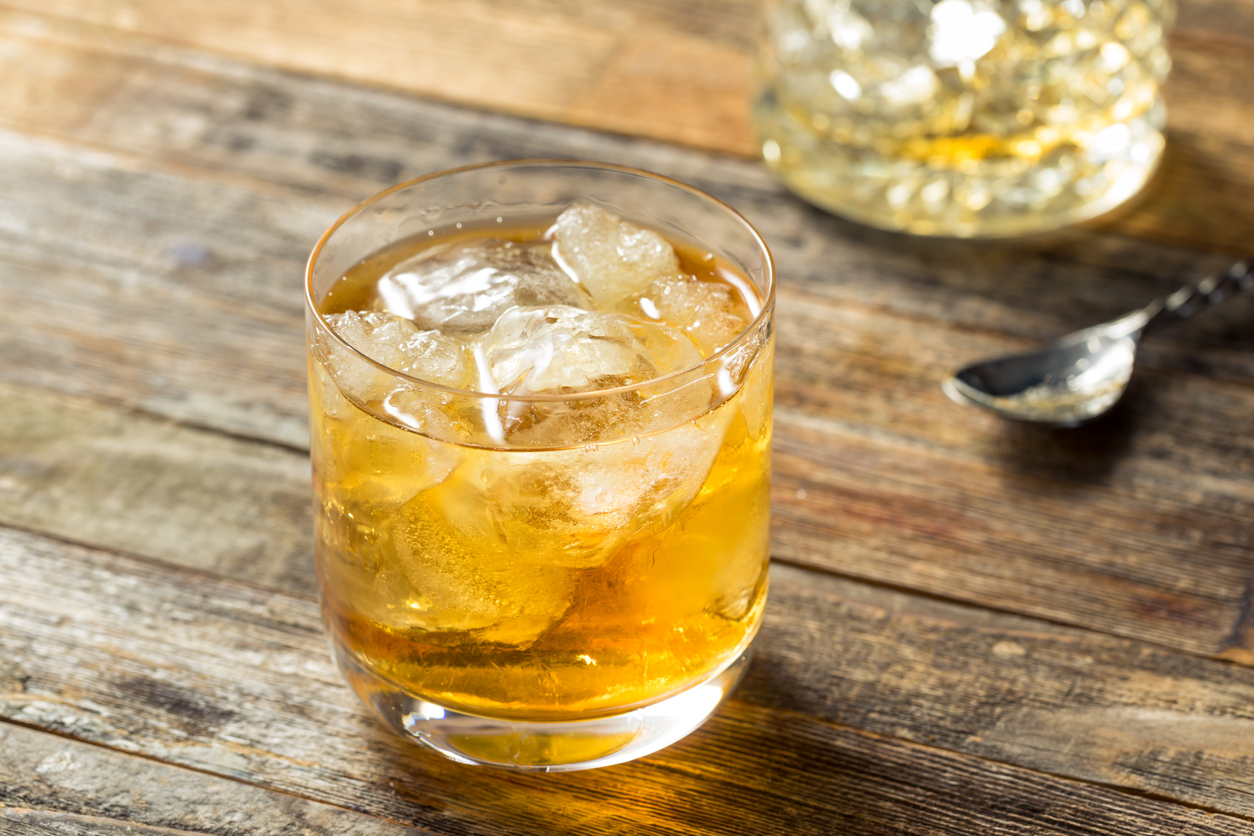 You're bound to look like a scotch cocktail professional when you order a Godfather on a night out. A scotch cocktail highlight since the 1970s, the Godfather, is one of those easy-to-make cocktails with ingredients that can be made directly in a glass. 
Simply mix 1 ½ ounce of single malt or blended Scotch Whisky with ½ ounce of Amaretto liquor, and you're set to enjoy a scotch cocktail with a pleasant nutty taste. 
Savor 2022 and Go Rogue  
Whether you're entrusting a skilled bartender or refining your cocktail-making skills at home, you can always go Rogue with our best cocktails with a Scotch base.
Rogue pouches, lozenges, gum, and tablets come in savory flavors that give you nicotine content before, during, or after your favorite whisky cocktail. Consider trying Rogue Apple and Cinnamon pouches for a nicotine experience that blends seamlessly with a Scotch cocktail's woody undertone.